Website Development
To suits the needs of our clients, we have been working with different clients in different ways. For those who depend on us for Website Maintenance & Support Services, Plus Automation is responsible for all that goes with the regular website updation on a continuing bases. For Design Conceptualization, Development, Production & Quality Assurance of a new website or revamping the old website, our creative team ensures that the solutions best suit your current focus.

Planning & Documentation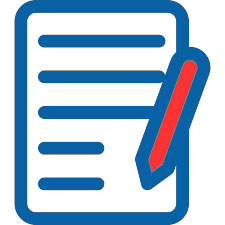 This stage puts a lot of clarity in to where we would like to reach towards the successful finishing of a website development project. Documentation might not be essential for a relatively small project, but as the information to be incorporated in to the website becomes large, it certainly helps to organize it in a structured manner.
It not only documents the details of various features that a client would like it to compliment the website but also has the price aspect of each such functionality guiding the owner of the website to decide on critical issues in a clean and professional way. It helps save a lot of precious time and money, since it clears the concept as to how you perceive your website.
Our documentation for a website development project are not only limited to the website structure but also include vital data on the back-end programming, suitable hosting platforms, database support, as well as the front-end features like design aspect, website architecture, navigation and easy of information flow in the website. Unlike a lot of our other services, we at Plus Automation do offer website development documentation as a stand-alone service. We believe you should understand your project clearly from every dimension possible before committing yourself for such a large investment.

Design & Development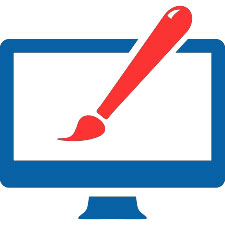 Plus Automation has an exceptional team of design & development professionals that is courteous, well-organized and diligent. The team works hard to ensure that your website present an image and functionality consistent with your vision, policies and objectives. Just as all successful companies are unique, so are all successful websites.
In today's marketplace, your brand has something unique to offer. We perceive, create and present websites that reflect those unique attributes to your precise target audience.
We develop comprehensive online interface for the associate audience of our clients, making easy to use websites for both internal and external audience. Our solutions assist our clients to make the process of information access efficient and user friendly. The design and layout make the website look esthetically pleasing and easy to navigate.

Information Architecture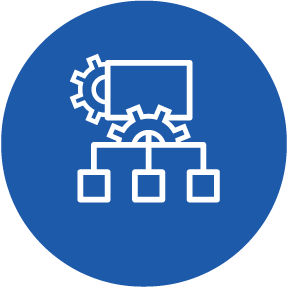 Website architecture is the layout and design framework of a website and each of its webpage. The relationship between each webpage and the whole website, as well as the relationship between each page and every other page, is the primary consideration when designing a website from an architectural standpoint.
While it is certainly important to focus on creating a website with a good visual appeal, we at Plus Automation, strongly believe that it is even more important to focus on how easy the website is to use, how simple it will be to change and expand in the future, and how search engine friendly it can be. These attributes under the preview of website architecture or information architecture, contribute significantly in the making of a successful website.
Under the creation of a web architect, websites achieve just the right balance between visual appeal, ease of use, functionality, and search engine friendliness. Drafting site architecture involves using the information gathered for your website in a structured form. The goal of this phase is categorizing, organizing, and prioritizing how users will navigate through your website.
Good web application architecture involves making your website easy to navigate through site mapping, task flows, and wireframes (wireframe is a grayscale digital skeleton that helps a web architect visualize the layout of your website pages. Placeholder headlines, subheadings, text, images, navigation, advertising, and other content show where information will appear when users view your website). This results in a user centered website that translates in to value for your investment and produces results.
Web architecture is efficient and productive aspect of website creation as changes are made much faster at this stage. Implementing solutions is quicker because it is free of complex programming and detailed graphics.

Production & Quality Assurance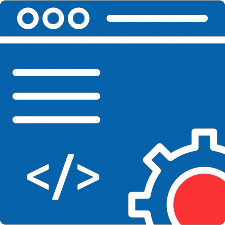 Website Production phase is extremely important to maintain clear standards for the web pages or templates as they are being created especially when working with a team of production coders. At Plus Automation there is a close coordination among the design team, the client and the production team to ensure consistency in look, feel and functionality. The created web pages are tested and the production team troubleshoots them to perfection.
Maintaining clear standards and consistency in code through out production is a challenge that we live up to. The sliced graphics are optimized (re-optimize if required) and prepared for production while maintaining flexibility during the optimization process.
As the team begins to create the actual web pages and move text and optimized graphics into the templates, a clear method of tracking content is put place helping to begin the QA process at the earliest so as to launch the project in time.

Website Maintenance Support Services (AMC)
We at Plus Automation feel that in the long run, companies which are capable of giving good, efficient and continuous support to its clients can survive and look forward to progressive growth. It is because of this very belief we have framed our Website Maintenance Services to manage the websites efficiently for our clients. Plus Automation is responsible for all that goes with the regular website updation on a continuing bases.
Designed to go beyond the occasional site update, our website management services empower periodic site updates, search engine listing management etc. helping organizations with an effective online presence that is pertinent and productive.
We recognize that there is no 'one-size-fit-all' Web maintenance Service. It takes the right combination of people, processes, knowledge sharing and technology to meet your particular needs. We have structured our Website Maintenance Services to make that possible.