e-Government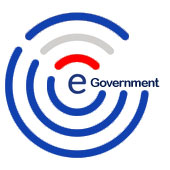 We're living in an age of rapid Digital Transformation, with new Technologies changing the way organisations deliver services to its stake holders on a daily basis. As the pace of change continues to accelerate, you need infrastructure to support manageable growth - and the tools to drive it.
Economic pressures are forcing Governments to identify ways to reduce the costs and complexity of managing Public Services while increasing Efficiency, Security and Transparency. To achieve this, you need cost-effective access to leading-edge systems and software, improved services and application integration, greater web-based access apps.
Scalable, on-demand Cloud Computing services can help government organizations focus on mission-critical objectives, while helping to reduce IT costs.
Cloud computing solutions for the Government from EnterpriseCloudHosting include Multiple Deployment Models that can offer Private, Community, Public and Hybrid Cloud. Whether building a Private Cloud, or Deploying Technology as a service, (IaaS, PaaS, SaaS), our Cloud Solutions provide the flexibility to manage your environment and go beyond cost savings by allowing your users to access the latest software and infrastructure offerings to foster innovation.
EnterpriseCloudHosting presents a suite of Cloud-based Solutions to help Governments and Agencies manage their operation processes cost effectively, through Information Sharing Abilities, improved Flexibility and Security, and advanced Analytics capabilities.

Our Solutions Feature:
Shared Services
Cloud Computing Environment
"Self-Service" and Automation
Information Sharing
Proven Security Framework
Software-as-a-Service (SaaS)
Desktop-as-a-Service (DaaS)

e-Government Web Services
Infrastructure for e-Government Web Services enables Departments, Corporations, Councils, Trusts, Police Forces and Universities to reduce IT costs and complexity. This helps Government to achieve their operational and strategic goals.
EnterpriseCloudHosting enables Government organisations to reduce their infrastructure costs by 30 - 40%, mitigate the risks of migrating to the cloud, while delivering an improved user experience. We provide industrialised processes, commercial transparency and operational flexibility, to align their business to Government strategy.
It helps support SI organisations' delivery of IT solutions to their customers. We deliver market leading solutions through our expertise in Datacenter, Networking, Workplace and Supply Chain making sure of service governance whilst removing cost and complexity.
Enabling Government Organisations - We provide cost-effective and sustainable IT platforms that can be quickly adapted to meet new demands and service delivery requirements. These help Government organisations on their journey from legacy IT operations to digital enablement of staff and the citizens they serve.
Core Infrastructure for E-Governance - Our Government customers include Departments, Corporations, Councils, Trusts, Police Forces, Universities etc. We help these customers with a range of IT projects and transformations including mobile working, improving collaboration between organisations, better information management, automated online and offline transactions and improved usage of IT resources.
We enable Government organisations to reduce their IT infrastructure costs by over 30%, mitigate the risks of migrating to the cloud, and deliver an improved user experience. EnterpriseCloudHosting works with Government customers to provide them with industrialised IT processes, commercial transparency and operational flexibility. This makes sure our solutions align IT business outcomes to Government IT strategy.
In addition to direct customer IT projects and transformation in Regional and Central Government, we support a range of System Integrator organisations to deliver IT enabled solutions to their Public Sector customers. We help System Integrators to deliver market leading solutions to Central and Regional Government customers through our expertise in Datacenter, Networking, Workplace and Supply Chain, making sure of service governance whilst removing cost and complexity.
This means we can offer flexible, commercials and advice designed to support the key IT objectives of Regional and Central Government customers across the country.
The demands on IT have never been greater with a drive towards faster, more flexible infrastructures, and upgrades to ageing estates all to be delivered against year on year budget cuts. System Integrators are typically being requested to deliver against all of these requirements whilst at the same time assuming the risk of transformation/delivery and to provide a return on investment within contract terms.
System Integrators - From the workplace to the datacenter, EnterpriseCloudHosting can help System Integrators with the challenge in delivering IT transformation and services for their customers.
A flexible approach to the delivery of transformational services, on a fixed price or time and Improved efficiency of Desktop Services, including hardware and software break-fix and installs, moves and changes through leveraging our 24×7 HelpDesk and support.
An enhanced portfolio of innovative solutions to our customers through technology showcases from datacenters to mobile working.
At EnterpriseCloudHosting we have a 15 year heritage of delivering IT Infrastructure solutions to meet our customer's needs from Supply Chain through to complex Datacenter solutions. We have a proven track record of supporting a number of System Integrators in the delivery of IT services including desktop support, network transformation projects and structured cabling, delivering both operational efficiencies and benefits to their customers.